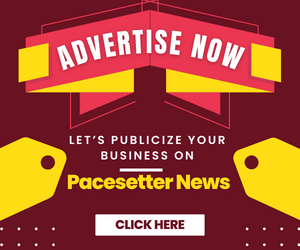 By Oluwakemi Ishola 
*Kicks-off phase two of Light-Up Oyo, Under-G-LAUTECH Road Projects
The Governor of Oyo State, Engr. Seyi Makinde, on Wednesday told the opposition parties in the State to calm down, describing them as Charlatans who will never been given mandate to Govern the Pacesetter State again.
Engr. Makinde sounded the strong warning when he kicked-off the second phase of the Light-Up Oyo Project, in Ogbomoso town. He also flagged-off the construction of the 3-kilometre Under-G-LAUTECH Road.
Governor Makinde said that the same opposition politicians who have been posturing about 2023 were roundly rejected by the people in 2019, stating that such politicians have nothing to offer by trying to distract him with talks about 2023.
He asked them to calm down, as, according to him, it is  too early to start talking about second term.
Makinde stated that even if he decides not to seek re-election in 2023,  the state will not fall into the hands of charlatans anymore.
"Let me sound this: if I will not seek re-election, I am sure that Oyo State will never, again, be in the hands of charlatans. So, calm down. It is even too early to start talking about a second term. Some parties that do not have even one councilor are saying that they will send me out of the Government House in 2023," he said.
A statement by the Chief Press Secretary to Governor Makinde, Mr. Taiwo Adisa, indicated that the governor stated these while kicking-off the second phase of the Light-Up Oyo Project, awarded at the cost of N28,360,975,609.76 (Twenty Eight Billion, Three Hundred and Sixty Million, Nine Hundred and Seventy Five Thousand, Six Hundred and Nine Naira, Seventy Six Kobo).
He said the project is expected to cover 223.8 kilometres of roads across all the zones of the state, commending the state's Bureau of Public Procurement for saving the state over a billion Naira after it vetted the original proposal.
He added that the second phase of the Light-Up Oyo Project is expected to be completed within nine months, noting that the first phase in Ibadan is already at 87.5 per cent completion.
He stated that the phase one would have been 100 per cent completed but for the COVID-19 pandemic, which stopped a number of expatriates from making it to the country.
The project was awarded to Messrs Ledco Allied Enterprises, following what the government saw as an impeccable track record brought to bear in carrying out the Phase One of the project and the smart LED street lighting technology used for the project, which was first of its kind in Oyo State  in terms of the magnitude of deployment, efficiency and financial commitment.
According to the Project Consultant, Governor Makinde's recognition of security as the first requirement for development is the driving force behind the Light-Up Project, which, he noted, will, apart from providing illumination, have Wifi and CCTV Cameras incorporated into it.
"We are sincerely very grateful for being part of this first class infrastructure that is being delivered to the good people of Oyo State. A couple of speakers earlier on also mentioned the importance of LAUTECH. "For an organization that has been employing engineers and graduates for over thirty years, I can stand here to say that graduates of LAUTECH have consistently delivered very, very well into the future. So, I must thank you, Excellency, for taking the big step required regarding  LAUTECH, to ensure that LAUTECH continues to be great and great and greater into the future," he said.
Governor Makinde stressed the importance of the Light-Up Oyo Project to the economic expansion and security enhancement agenda of his administration, stating that with the coming on board of the project, residents will feel more at peace to carry out economic activities in a more secure environment.
"It gives me great joy to be here today to flag-off the second phase of the Light-Up Oyo Project. The project is dear to this administration as it ties-in with two of the four pillars of our roadmap to accelerated development in Oyo State (2019-2023). And the two, which are tied together, are security and economy. The light-up will also do us good as far as security is concerned in this area.
"LAUTECH is at the heart of the economic activities in Ogbomoso land and we want the students and those who have businesses in LAUTECH to be able to move between here and the town. That is why this road is economically important.
"When we began this journey in September 2019, the first phase was expected to cover Ibadan alone. It was even called Light-Up Ibadan, leading some to erroneously think that only the state capital will eventually enjoy street light but this is Light Up Oyo State.
"I learnt that those who came to meet you to vote for them, and which you ignored, said this project was their own. And I said we gave it to them but my administration will execute it.
"So, today, we will be kicking-off phase two of the project. We cannot overemphasise the importance of street lights to our state security and also our economy. Even the Bible says that darkness and light cannot exist together. Once there is light, darkness will vanish.
"So, there is a need for us to revive the commercial activities of business owners here because we know the extent of losses they must have experienced with the COVID-19 pandemic. I have requested for their contact numbers and we are going to engage them and see what we can do.
"What this means is, economic activities can be carried out here for a long period. Who says we cannot have 24-hour restaurants, petrol stations and other businesses in Oyo State as it happens in other cities worldwide? These developments start with basic infrastructure such as street lights.
"When we started, the naysayers said we cannot sustain it for three months because we won't be able to sustain the funds we use in purchasing fuel. But it has been there and we have not gone bankrupt.
"There is a secret I have been keeping all these while but I must say it now. The lights used are energy-saving and also the cost of maintenance is low. When they brought the proposal to me, of course, we didn't have IPP. So, we have to power it. We intend to use gas generators and they are still working on it. Majority of them will be powered by gas but, in the interim, I asked them to power it with diesel and install an inverter because the consumption is very low. So, to use it for 12 hours (from 7pm-7am), we run diesel for three hours and the rest is inverter."
Governor Makinde stated that the contract will be financed through Contractor's Project Financing Scheme, with the Oyo State Government contributing initial counterpart fund of Two Billion, Eight Hundred and Thirty-Six Million, Ninety-Seven Thousand, Five Hundred and Sixty Naira, Ninety-Seven Kobo. (N2,836,097,560.97).
"Since the contractor will be financing the project with his own funds, we will commence refunds after each 50 Kilometres of road has been illuminated. So, there is a moratorium of one hundred and twenty (120) days before repayment commences. Also, we have entered an agreement with them that payment will span over a period of 84 months, that is seven years," he said.
Earlier, the Permanent Secretary of the Ministry of Public Works and Transport, Architect Adebowale Balogun, said that the reconstruction of the 3.0km length of Under G-Stadium Lautech was aimed at eliminating friction and congestion and improving the capacity of the road.
He said the road will improve transportation for the road users, particularly the students and members of the University Community, saying: "The road is being constructed by Direct Intervention of the Ministry of Public Works and Transport at about 65 per cent the cost, if constructed by contract.