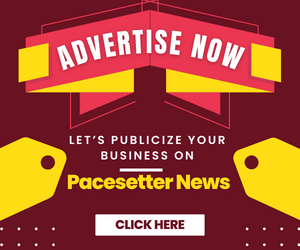 By Adams Akorede
Some Information Technology experts in Ibadan, Oyo state have identified local solutions to the Central Bank of Nigeria 'Know Your Customer' 2020 target on financial inclusion.
A Product Engagement Manager, Kazeem  Bolarinwa and Tobi Davies, of Software Engineer, FinTech  at a workshop for University of Ibadan student entrepreneurs, said 43 percent Nigerians have no bank accounts.
According to Bolarinwa, the high percentage was due to a number of factors that needed to be addressed urgently in a country that operates cashless policy.
"The need for financial inclusion has called for a leap in processes to onboard customers; among these include automatic data on boarding, data management, and risk analysis.
"This is in a bid to solve problems such as lack of consistency, long processes, high cost, increased security requirements for data and compliance with local and regional laws.
"Know Your Customer challenges include problem of customer identity and gathering of information which stemmed from issues such as lack of infrastructure facilities especially in the rural areas," Bolarinwa said.
Davies however, stated that to solve the problem of financial inclusion there must be increased trust, capability and consistency through informal networks and trusted community infrastructure.
He said "Our purpose is to understand the underlying facts about financial inclusion and discover ways to improve access to credits and other banking services."
Also, the Deputy Vice Chancellor, Research, Innovation and Strategic Partnerships, University of Ibadan, Prof Olanike Adeyemo, said the institution is all about producing balanced students who are competitive locally and internationally.
"The gap we identified is that most of the employers' complaint is that graduates are not employable; what we should have is graduates that will go to the job market and fit in.
"For our students it is about employability and entrepreneurship mindset; what education does is to open one's mind.
"Hence, the institution have devised ways to equip students and invest in human capital development," Adeyemo said.