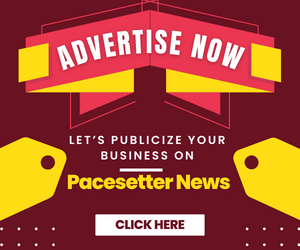 "That we the undersigned 13 gubernatorial aspirants of ADC Oyo state have agreed that within few days from now, consensus method  be adopted among ourselves to select a presentable, viable and winning candidate among us that will be acceptable to all and sundry for the purpose of winning the gubernatorial election in Oyo state come 2019"
After a lull and following the inability of the African Democratic Congress (ADC) in Oyo state to present a gubernatorial candidate through three major methods of selecting candidates into elective offices to wit: Direct, Indirect and Consensus primaries, the 13 governorship aspirants met on Wednesday and jointly agreed among themselves "to select a presentable, viable, and winning candidate among us to all and sundry for the purpose of winning the gubernatorial election in Oyo state come 2019."
Pacesetter News recalls that the ADC leaders in the state could not secure a buy-in of all the aspirants to present one of them ahead of last Sunday, October 7th deadline set by the Independent National Electoral Commission (INEC) within which all political parties were expected to have conducted their primaries to field candidates for elective offices.
Determined to meet the deadline, the party's national leadership represented by its screening/primary elections committee and the governorship aspirants agreed to present a tentative candidate in person of Dr. Dele Ajadi, a national officer of the party.
On Wednesday, all the 13 aspirants converged and held a marathon meeting that lasted about three hours at Black and White Law Firm, Oke Ado, Ibadan and issued a communique as follows:
(1) That we jointly appreciate all the efforts of the members of the Screening/Primary Elections Committee of ADC in Oyo state for their gallant efforts and pro-party activities.
(2) That having regard to all relevant laws, guidelines and the constitution of our great party, we are fully aware of the fact that there are three major methods of selecting candidates into elective offices to wit: Direct Primaries, Indirect Primaries or by Consensus.
(3) That we further know that due to the time constraint, it is evident that we can no longer conduct either direct or indirect primary elections into various elective offices.
(4) That upon a holistic review of the current situation of the party as regards the screening and emergence of candidates for respective offices, it is apposite to categorically state that aside from those who had been given automatic tickets, the emergence of other candidates should be seen to involve all other leaders within their respective constituencies.
(5) That we the undersigned 13 gubernatorial aspirants of ADC Oyo state have agreed that within few days from now, consensus method  be adopted among ourselves to select a presentable, viable and winning candidate among us that will be acceptable to all and sundry for the purpose of winning the gubernatorial election in Oyo state come 2019.
This communique is hereby undersigned by the below listed 13 gubernatorial aspirants of ADC Oyo state this 10th day of October 2018.
(1) Hon. Festus Wale Adegoke
(2) Dr. Nurein Aderemi Adeniran
(3) Mr. Ayodele Adigun
(4) Dr. Yunus Abiodun Akintunde
(5) Chief Sharafadeen Abiodun Alli
(6) Amb. Taofeek Oladejo Arapaja
(7) Senator Andrew Gbenga Babalola
(8) Dr. Mohammed Kola Balogun
(9) Senator Olufemi Solagbade Lanlehin
(10) Chief (Barr) Tirimisiyu Ayanlowo Obisesan
(11) Engr. Raufu Aderemi Olaniyan
(12) Otunba Oluseye Opatoki
(13) Engr. Aderemi Oseni
Instructively however, save for Senator Olufemi Solagbade Lanlehin, others signed the communique.