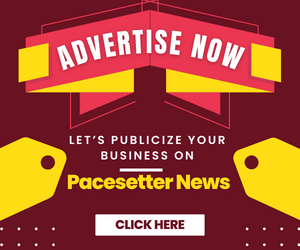 By Adams Akorede
A Physiologist and former Acting Vice Chancellor, Lagos State University. Prof. Ibiyemi Olatunji-Bello on Monday in Ibadan said moringa 'is possibly safe when taken by mouth and use appropriately'.
But Prof. Olatunji-Bello added that 'the leaves, fruit and seeds might be safe when eaten as food. However it is important to avoid eating the root and its extracts. These parts of the plant may contain a toxic substance that can cause paralysis and death.'
She hinted that people have used moringa safely in doses up to 6 grams daily for up to 3 weeks but there has not been enough information when used in medicinal amounts, adding that, "Consumers of medicinal plants should be aware that there are contraindications and drug interactions."
The Prof also spoke on Cannabis Sativa (Marijuana) use by women of childbearing age and concluded that it could prevent pregnancy and also affect men's semen quality.
Prof Olatunji-Bello, who was the guest lecturer at the 2018 distinguished alumni lecture of the Ibadan College of Medicine Alumni Association (ICOMAA) worldwide, made this revelation at the event held at the University College Hospital (UCH), Ibadan.
In her lecture titled: "Use of medicinal plants: myths and facts", the wife of the Lagos State Secretary to the State Government, Mr. Tunji Bello said study has found that Marijuana leads to a decrease in the level of LH hormone (a hormone that regulates the menstrual cycle and egg production) by as much as 80 percent. This can cause inhibition of the process of ovulation thus preventing pregnancy."
The professor of physiology hinted further: "Marijuana, in the few cases where fertilization occurs, delayed implantation leading to early miscarriage. Marijuana smokers were reported to have higher levels of testosterone within the same range as cigarette smokers. Our findings are of public interest as Marijuana use is common and may be contributing to recent reports of poor semen quality."
On the myths surrounding the use of medicinal plants, Prof. Olatunji-Bello categorized the most common myths into three categories viz; a medicinal plant can cure many diseases; medicinal plants are natural so they can't be harmful and that medicinal plants have no side effects.
For all the aforementioned three categories, the varsity don harped on the need for scientific-based research to authenticate potency of the herbs before administration, stressing that, "we can say comfortably that one herbal product can treat multiple disease conditions. However the problem arises when one overstates the claim of potency of their herbal product without scientific evidence."
She also recommended that government should formulate a policy on regulation of the use of the herbal medicine in the country and put in place a proper enforcement unit, or empower NAFDAC to do it.
Earlier the Vice Chancellor of the University of Ibadan, Prof. Abel Olayinka and President of ICOMAA worldwide, Dr. Abib Olamitoye congratulated all the members of the association on the 2018 celebration.
Dignitaries at the event included the Deputy Managing Director, THISDAY, Kayode Komolafe; the Chief Medical Director of UCH, Prof. Temitope Alonge; Provost, College of Medicine, Prof. E. Oluwabunmi Olapade-Olaopa; Prof. Fatai Adeniyi; Dr. Olufadekemi Kunle-Alabi; Prof. S. B. Olaleye; Dr. A. O. Ige; Dr. Kehinde Adigun and Prof. Olayinka Omigbodun who was the chairperson for the 2018 celebration.