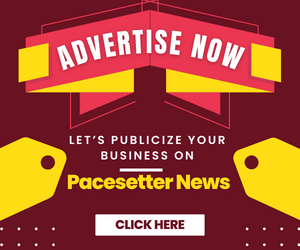 By Peter Adegbola, Bushrah Kaffi, Yakubu Temitope & Adams Akorede
Prior to this moment, there have been speculations from institutions and private individuals on who to be held responsible for the daily increase in the coronavirus cases in the Pacesetter State.
Some alleged the current administration of Engr. Seyi Makinde of lacking political will to rein in,  on recalcitrant companies and individuals violating laid down rules in combating the further spread of the virus.
Others held the view that the citizens should be blamed for their disobedience to the recommendations of the Oyo state Taskforce on COVID-19.
However, as at May 10, we had the story of 26 confirmed coronavirus cases in Oyo State as Ibadan North Local Government was leading other councils in the state where the dreaded virus otherwise called Covid-19 was prevalent. Egbeda had 8 confirmed cases and Ibadan South West Local Government was battling with 7 cases following the unenviable status of Ibadan North.
The analysis was from the Map Representation of confirmed Covid-19 cases in Oyo State obtained by the Pacesetter News about two weeks ago.
Dated May 9th, other council areas with confirmed cases were Oriire Local Government in Ogbomoso (5); Ibadan South East (3); Oluyole (3); Akinyele (2); Ido (2); Surulere (2); Ibadan North West (1); Ibadan North East (1); Lagelu (1) Olorunsogo (1) Ona Ara (1) and Oyo East (1).
Unfortunately, in less than 2 weeks, Oyo moved from 15th to 6th position on Covid-19 Table in the country.
Oyo State comfortably secured an unenviable position on the log table of States with Covid-19 pandemic cases in Nigeria.
The rating was according to the Nigeria Centre for Disease Control (NCDC) report released to the general public
on Monday night
.
A company in Ibadan, named iSON had a development that exposed what observers alleged to be "incompetence of the State Government to curtail and combat further spread of the disease.
On the 22nd of May, an investigative journalist, Fisayo Soyombo, alleged that the Oyo State Taskforce on COVID-19 should be held responsible for the spike in number of COVID-19 cases at the Dugbe Ibadan office of iSON Xperiences. He also accused Governor Makinde of giving false situation reports.
Soyombo made the shocking revelations in his routine #fisayoscovid19series. The investigative journalist in a series of tweets stated categorically and emphatically:
"A lot of people have been wondering how it was possible for 57 staff of one company in Oyo State to test positive for COVID-19. Some have even doubted it."
"I may not have all the answers but I do have four. Please come with me.
"1. iSON Xperiences, is a customer service provider for the likes of Airtel and MTN. It is Located at Old Kingsway Building, Dugbe (very close to CBN, beside Shoprite, opposite Radio Nigeria), it has more than 500 staff. If just one of them tested positive, so many of them were always going to be at risk.
"2. In a day, a minimum of 200 staff work across three shifts in a manner that sees 20 agents work directly with a unit head. Interpersonal and group contact is impossible to avoid.
"Let's pause the reasons here; I'll come back to them soon.
"On May 6, 7 and 8, a particular lady was coughing repeatedly, accompanied by chest pains. Someone who saw her in this period said "she wasn't feeling fine at all" and had complained of "slight malaria". She would present herself at the Infectious Disease Centre at Olodo where she underwent a test that returned positive.
"Back to the reasons for the high figures:
"3. It was hugely surprising that even though officials of the Oyo State COVID-19 Task Force visited the office on Monday May 11, they didn't shut it down. They requested for the contact details of staff, approximately 80% of the staff. They said they'd come to decontaminate the place but they never did.
"Well, they subsequently contacted iSON with random names and phone numbers of staff they thought should go for testing, but neither the company nor the authorities made any concrete move to shut down the office.
"In fact, as of Friday May 15, at least five full days after the first positive case had been established, iSON's Dugbe office had neither been decontaminated nor shut down.
"The authorities first said they'd do it on Wednesday May 13 and they didn't. Then they picked Friday May 15 but they didn't as well.
"Of course, the company's index case must have infected some of her colleagues (remember she felt the symptoms for at least three days); to compound this, the delayed decontamination and closure of the office allowed the virus to spread.
"By Sunday May 17 when office decontamination and shutdown were done and all staff were told to go for tests, the virus had been allowed at least seven days to travel round the office.
"Note also that there are other companies in that same building.
"One positive development, though, is that majority of the positive cases are still asymptomatic. Hopefully, it means they can be healed quickly.
"Finally, although the company adopted some anti-COVID-19 measures, such as provision of sanitisers to staff and maintenance of social distancing within the office premises, the same hasn't happened externally.
"The company has a staff bus that I understand is always filled to the brim when conveying staff from their homes to the office in the morning & vice versa in the evening.
"Meanwhile, Gov. Seyi Makinde initially announced that the company is located in Ibadan South-West LG. But that's not true. It's in the North-West, actually.
"That announcement must have been deliberate — designed to distract people from the main scene of action.
"As I always say, believe everything you read from government at your own peril," Soyombo last Wednesday tweeted.
However, reacting to the claims by Soyombo, the Oyo State Information Commissioner, Dr. Wasiu Olatubosun told Pacesetter News that "the said journalist is out to mislead the people of Oyo State and beyond."
According to Olatubosun, "the company's initial denial and frustration of the effort of a team of the Oyo State Taskforce on COVID-19 sent to the company to ascertain compliance and ensure tests were carried out on their workers compounded the problem which gave room to the spike we are witnessing today."
"Until the government insisted that the tests must be conducted on other contacts of the company's index case, the matter would have even gone awry beyond what is happening there.
"And the development was an eye opener to the government as other such companies have been mandated to make their staffers available for Covid-19 tests to stop further spread of the virus," Olatubosun added.
He continued: "the Governor was more than committed to ensure the State becomes free of Covid-19 and has therefore gave marching order that all such companies be combed for sanity to prevail," he added.
The company had a heart-breaking record of 63 positive cases of COVID-19 on Tuesday 19th May 2020.
Yesterday, another political institution known as Socialist Party of Nigeria (SPN) expressed concern and also raised alarm over the rising cases of COVID-19 among workers of the same company and believed that it is the characteristic protection of profit of private companies at the expense of workers under the watch of Makinde-led government and other pro-capitalist governments in the past that is responsible.
According to a press statement signed by its State Secretary, Com. Ayodeji Adigun, SPN said that since the report of the first Covid-19 case among workers in the company just less than two weeks ago, the total number of recorded confirmed cases in Oyo State as at yesterday 25th May, 2020 has risen to 240 with 150 cases from iSON alone.
Part of the statement reads: "This development is quite unfortunate and worrisome but not surprising, considering the terrible and slavery working condition under which workers in virtually all workplaces in Oyo State particularly private companies operate.
"In iSON for instance, the information at our disposal is that over 500 of its workforce were recruited under an employment condition that is described as outsourcing or contract employment. Outsourcing is just a nomenclature adopted by billionaire owners of big business to beat labour laws. In practice it is not anyway different from casualisation which is the condition where workers lack regular status of employment and job security. Under this condition, workers are deprived of their right to pension and trade union through which they can fight for better pay and decent conditions."
SPN further observed that the conditions of service of the outsourced/contract workers in iSON were very poor. "Asides the fact that they earn less than N1300 daily, they work in a very clustering environment on a daily basis between 9 and 12 hours. Also is the fact that workers are often compelled to work without adequate working and safety gadgets all in attempt by the business owner to maximize profit. Workers'salaries are often deducted for the flimsy excuse of network downtime with no assurance of salary payment as and when due" the party stressed.
"Unfortunately, in one whole year of the Engr. Seyi Makinde-led government, no practical step has been taken to address this indecent working conditions at various companies and industries in Oyo State. Instead as a procapitalist government like its predecessors and nationally, all its policy actions has clearly shown that its main interest is to ensure that the profit interest of the billionaire owners of big business are always protected even at the expense of lives and safety of workers in both public and private workplaces across the State"
"Now in Oyo State, restrictions are placed on the activities of the poor small business owners and artisans across the State for the purpose of discouraging social interaction to minimize person to person Covid-19 transmission while billionaire owners of big companies like iSON Xperiences and many other private companies and industries in the State like SUMMAL FOOD LIMITED,  WAO SOAP, ZARTECH LIMITED are allowed to continue operations even under a clustering working environment."
"For instance, despite the executive Order by the Governor that no gathering must exceed 10 persons anywhere in the State whether within or outside the workplace, the management of the iSON Xperiences still compelled workers to run up to three different shifts with nothing less than 200 persons in operation for each shift under the same working conditions while Seyi Makinde-led government and Covid-19 task force looks the other way.
"It is in the light of this double standard approach of Makinde's administration in Oyo State especially when it comes to the issues that borders on the protection of profit interest of the few billionaire business owners and its nonchalant attitude to the indecent labour practices in the various private companies in Oyo State, that we of the SPN are compelled to blame it for the unfortunate development in iSON Xperiences," the SPN alleged.
The development in iSON should be a wake up call on the State's Taskforce on COVID-19 headed by Governor Makinde, else people's lives are in danger.