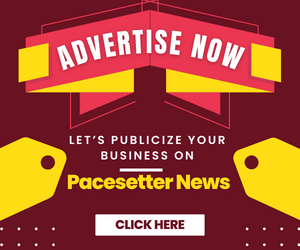 LAUTECH and TECHNICAL UNIVERSITY IBADAN
There is the rumour or assumption making the beats around the Oyo state corridor of power that the Oyo state newly acquired LAUTECH is being considered for #MERGER with the TECHNICAL UNIVERSITY, Ibadan. If true, the OYSG has her reason(s).
The question is what is the primary import for the establishment of the two institutions.
Has the word TECHNOLOGY same meaning with the word TECHNICAL.
As unread as I am, I know that a University of Technology places emphasis on innovative problem-solving and career-directed courses, in addition to the basic responsibilities of a university. It focuses on higher education subjects, academics and learning, but doesn't spend as much time teaching for specific careers.
Whereas, a TECHNICAL UNIVERSITY specializes in career-driven courses that focused directly on teaching skills that apply to specific careers. In many cases, a two-year degree or technical certificate can offer graduates, and even the society, a better and faster ROI (Return on Investment) than a four-year degree.
For the above reasons,
I STAND Against THE  MERGER OF LAUTECH AND TECH. U
**************
I STAND BY #MULTICAMPUSES FOR LAUTECH.
Tertiary Institutions Owned By Oyo State Government
There are ten tertiary Institutions under the preview of the Department namely:
The Polytechnic, Ibadan: isn't owned by Ibadan North.
Emmanuel Alayande College of Education, Oyo: isn't the property of Oyo Town.
The Ibarapa Polytechnic, Eruwa and the College of Education, Lanlate: don't belong to Ibarapa East.
The Oke-Ogun Polytechnic, Saki: wasn't established for the Saki West or East.
Oyo State College of Agriculture and the Technology, Igbo-Ora: belongs to all not Ibarapa Central.
The newly established Technical University, Ibadan: isn't the sole baby of the Oluyole.
School of Nursing and Midwifery Eleyele, and the College of Hygiene and Health Technology, Eleyele Ibadan: belong to all.
LAUTECH belongs to all not the Ajiletes only.
If multicampuses are proposed for LAUTECH, let's decentralise others where applicable.
Ismaila Ashipa is a chieftain of PDP and public affairs commentator