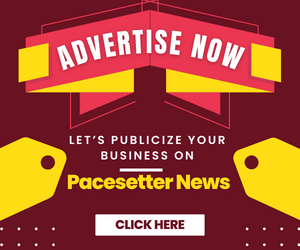 As the sitting of the Interface Committee of Oyo State People's Democratic Party (PDP) enters Day Two, some concerned members of the party has warned party leadership not to do anything capable of contravening the will of the people.
The concerned members of the party in Ogo Oluwa local government area of Oyo State, handed down the warning as the committee meets with aspirants from Ogbomosho and Oke Ogun zone on Saturday, 6th March, 2021.
In a press release jointly signed by Mr. Abiodun Ogunmola, party Secretary in Ogo Oluwa LGA and Mr. Saka Saheed from Ward 9 on behalf of others concerned members of the party, they stressed that the only thing that can save the party from losing its popularity is to ensure level playing ground for all the aspirants to test their popularity in their respective local government areas against consensus allegedly being planned by the leadership of the party.
They disclosed that Governor Seyi Makinde has done well by giving the present Caretaker Chairmen the ample opportunity to serve their people but expressed worry that many of the Caretaker Chairmen who are still nursing ambition to return as elected Chairmen have misused the golden opportunity to influence and impact the lives of their people at the grassroot positively.
They hinted that rather, the Caretaker Chairmen used their positions to oppress, intimidate and harass their perceived opponents within the party just like the Caretaker Chairman of Ogo Oluwa LGA, Mr Ojo Oluwaseun who has created more enemies for himself as a result of his unruly behaviour towards party members and leaders.
They hinted that the people of Ogo Oluwa LGA need an experienced, tested and trusted personality who understands what good governance entails, where shoe pinches and will be more accessible and therefore, have resolved to support such personality in person of Hon. (Elder) Abioye Mathew Adegboyega who has everything it takes to take the council area to the promised land.
They added that from the analysis of the party  executives at ward and local levels, Hon. Abioye has majority of the executives who are ready to cast their votes for him to emerge as their candidate anytime the party conducts its primary elections.
They called on members of the committee interfacing with the aspirants to be mindful of the fact that only credible, free and fair primary election is what is expected from the party as it prepares for local government election on 15th May, 2021, therefore they should not do anything  contrary to this.