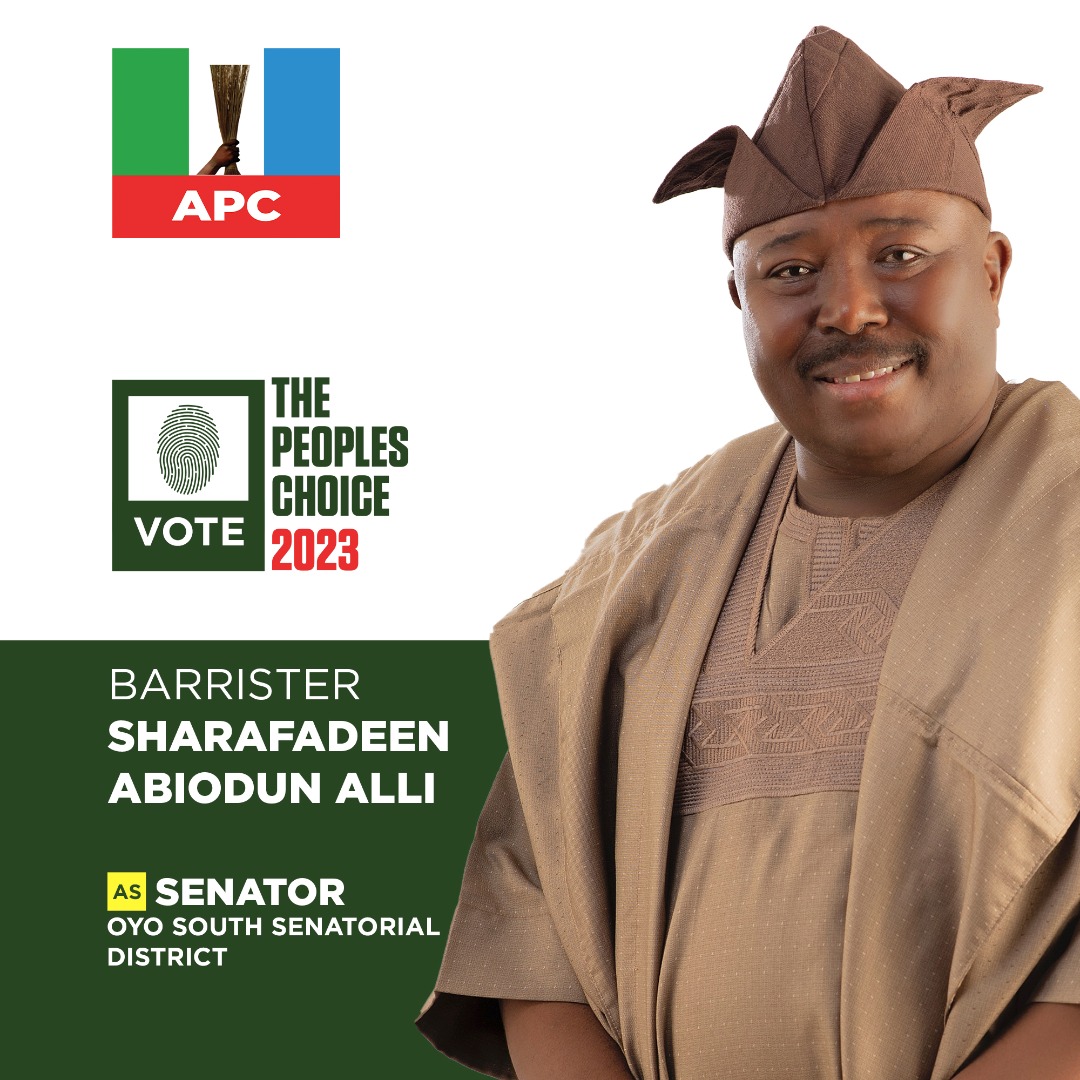 "A situation that a certain religious body is whipping up sentiment on religious belief of an aspirant should not be allowed to divide the party. I think all stakeholders including aspirants should be carried along like Oyo APC did recently to jointly agree on which mode for the selection of candidates. The place of birth or geopolitical zone of where an aspirant hails from should not be considered because 'in united we stand, divided we fall. We cannot afford to fail the masses. For me, merit and no other consideration should suffice now."
With less than a week to the gubernatorial primary of the opposition African Democratic Congress (ADC) in Oyo state, members of the collegiate party which coalesced from three different political parties; former Governor Rashidi Ladoja wing of the Peoples Democratic Party; breakaway faction of the ruling All Progressives Congress (APC) otherwise called Unity Forum, the Labour party and the Coalition for Nigerian Movement (CNM) are presently at war over 'some needless sentiments'.
At the epicenter of the present undercurrent threatening the cohesion within Oyo ADC are the issue of 'where the candidate should come from; religious persuasion of such flagbearer and perceived closeness of the candidate to one of the leaders in the party".
An ADC member, @Ojo Sakiru Abiodun wrote in a social media platform Friday morning what he termed "OPEN LETTER TO OUR LEADERS IN OYO ADC" and queried 'WHAT HAS RELIGION GOT TO DO WITH IT'. He wrote: "In the run up to an election, the choice of candidate is very germane to what the result of the election will be.
"In choosing a candidate, many considerations come to play. One that definitely should not be the deciding factor is religion. Using religion as a yardstick for choice of candidate can only be inimical to success at the polls.
"Oyo State is very heterogeneous in terms of religion. It will be foolhardy to edge out an aspirant because he's of a particular religious leaning.
"It's no more news that some close associates of our leaders are impressing it upon them to choose a candidate based on religion. This will offend the other religions and course disaffection in the party.
"The best option is to provide a level playing ground for all the aspirants.
The recent Osun Election is instructive. The loss is a result of discord in the party. If a level ground is provided for all contestants, there will be no reason for anyone to be aggrieved. Nobody will have cause to leave the Party or turn coat.
"While we are fiercely loyal to the party and the leadership, we implore our leaders to not allow personal interests and undue influence by cronies to hamper our chances in the coming elections. Winning the 2019 election is of great importance to our lives and our future. Hunger and desolation do not know religion. That is what winning the next elections means to we your teeming supporters.
"Our lives and those of millions of Oyo State indigenes depend on your acts and actions at a time like this. Our loyalty to you is unalloyed. And we trust you will lead us aright. RELIGION HAS NOTHING TO DO WITH IT," Ojo had stated.
Hardly had the message went viral than another member of the group @Femolad shared same with another member, @Young Money retorted: "Mr. Femolad, you are well known for your derogatory and unguarded comments on loops, pls don't start again."
@Femolad then replied, "A level playing ground will allow each aspirant to know his/her political worth. There will be no reason for anger and post-primary-election defection. The result of free and fair primaries will be generally accepted and all aspirants will work together for the candidate. Selection does not work for good in an alliance. It might work in a party that is in government."
Another commentator @Ayodele says "I think we should learn from d episode that played out in Osun State. Any act of imposition of candidate may cause our members to return to PDP and APC respectively. In Osun PDP ,imposition of candidate made Omisore, Akinboade and Adejare Bello to defect."
He continued, "Also,imposition of candidate in APC also made Adeoti to leave. Let a level playing ground be created for all aspirants for all offices irrespective of group and political affiliation".
Another member, @yaaqubojo, has this to say to @Ayodele position, "Egbon, I agree with you but complete Africans are bad losers. It is fundamental that leader(s) would have interest in a candidate over others. Just let put selfishness aside and d leaders should think of followers. We are all harbingers to the suffering of teeming Oyo State masses and posterity will continue to judge us. It is fundamental that out of 13 aspirants, 1 person would emerge either by omission or commission. E joor oooo."
Presently, Oyo ADC has 13 aspirants and curiously each of the political parties that came to join the aborigen ADC are parading aspirants from Ibadan, Oyo and Oke Ogun areas respectively.
The aspirants are as follows; Engr. Rauf Aderemi Olaniyan; Senator Gbenga Babalola; Dr. Yunus Abiodun Akintunde; Alhaji Taofeek Oladejo Arapaja and Chief Sharafadeen Abiodun Alli.
Others are Senator Solagbade Olufemi Lanlehin; Mr. Ayodele Adigun; Engr. Aderemi Oseni; Dr. Nureni Adeniran; Mr. Ayo Opatoki; Dr. Muhammed Kola Balogun; Chief Lowo Obisesan and Hon. Festus Adegoke.
Commenting on this development, a public analyst, Comrade Tosin Ayagboye said "from the look of things, ADC is a formidable party people of the state are yearning for in 2019 but how the leaders in that party treat issues being promoted by a certain group within it will have far reaching implication on the success or otherwise of ADC in the next election.
Ayagboye continues, "isues as religious leaning, geopolitical zone or closeness of an aspirant to party's leadership should not override merit because only the best is good for the state if ADC is serious about winning the forthcoming election."
Another observer, @Olatunji insisted on free, fair and credible process to produce the flagbearers not only for the gubernatorial candidate but across all elective offices within the ADC.
He added, "ADC should show other parties that we are for real. A situation that a religious body is whipping up sentiment on religious belief of an aspirant should not be allowed to divide the party. I think all stakeholders including aspirants should be carried along like Oyo APC did recently to jointly agree on which mode for the selection of candidates. The place of birth or geopolitical zone of where an aspirant hails from should not be considered because 'in united we stand, divided we fall. We cannot afford to fail the masses. For me, merit and no other consideration should suffice now."