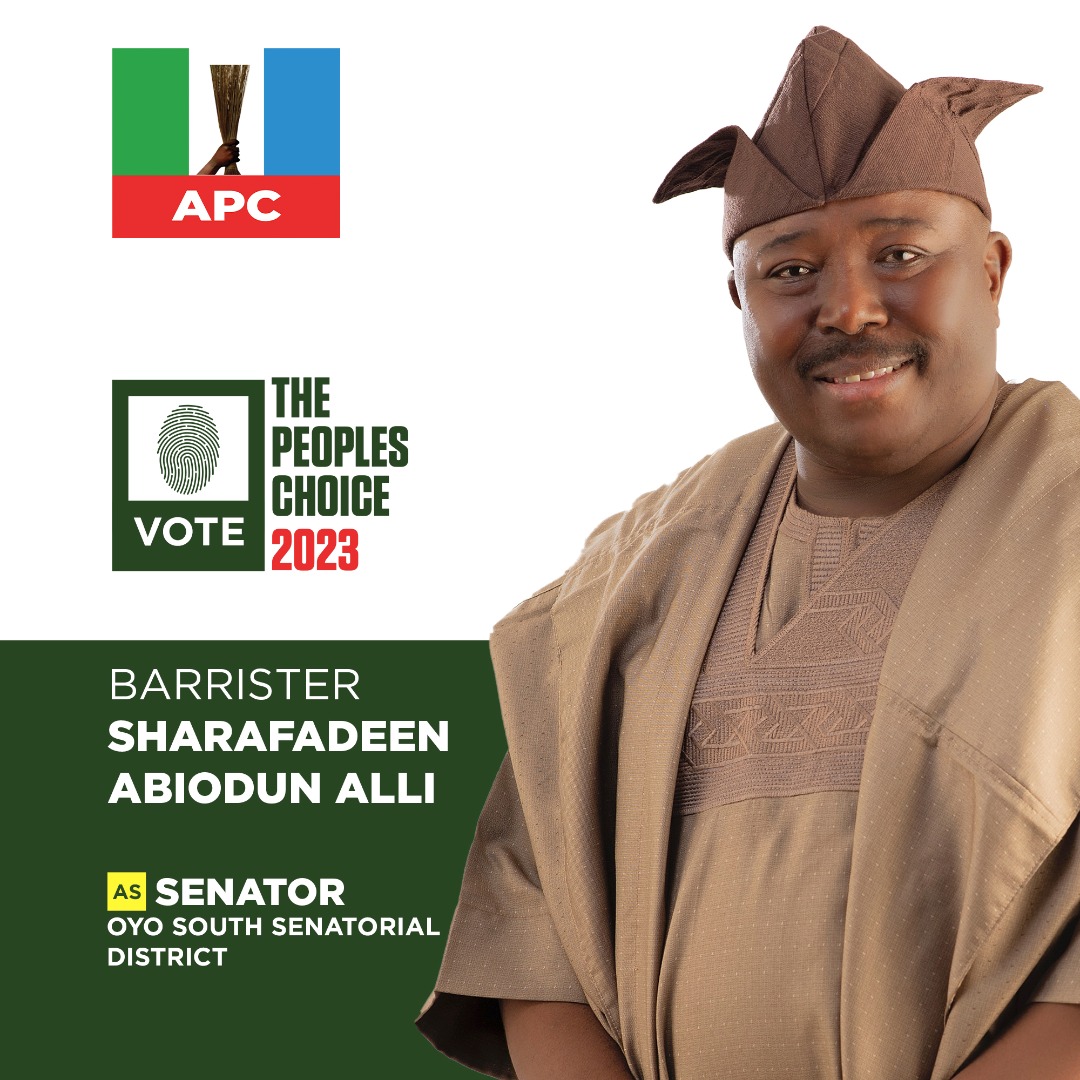 By Adams Akorede
"Governor Isiaq Abiola Ajimobi publicly acknowledged what the Liberian president said about me as one of the foremost individuals in Liberia, controlling its economy and assisting the country and its people to grow"
The candidate for the House of Representatives in Ibadan North area of Oyo state, under the platform of the All Progressives Congress (APC), Prince Musiliu Olaide Akinremi on Thursday cleared air on the opposition's persistent allegation that he had case with the Liberian government and Nigeria's anti-corruption agency, EFCC.
Akinremi who featured on an interview programme on Fresh FM, Ibadan, mentioned the serving representative in his constituency, Abiodun Awoleye as the purveyor of the fake news, designed to run him down.
He described Awoleye as a drowning man, who has failed to appreciate God's kindness in his political sojourn till date, querying the lawmaker's penchant for persistent sponsorship of campaign of calumny against him.
Akinremi said the state governor, "Governor Isiaq Abiola Ajimobi publicly acknowledged what the Liberian president said about me as one of the foremost individuals in Liberia, controlling its economy and assisting the country and its people to grow. The Governor told APC supporters who came all over the state to our party's campaign flag off in Oke Ado, that the President of Liberia recommended Akinremi to him for elective office, so as to help lift the less privileged people in Ibadan North constituency in particular and the state in general.
"I have been sending billions of naira to Nigeria from Liberia, US and Canada in the last few years and the EFCC had never for once query my source of wealth because I am not dealing in shady deals having grown from a tailor at Coca cola, Mokola Ibadan to a renown businessman, contractor and farmer in Canada," Akinremi Jagaban added.
While stressing that he had no case with the EFCC, Akinremi Jagaban said the one being claimed to involve him in Liberia, actually involved a friend who used his company's profile to secure a contract which eventually resorted in a litigation, "but the Liberian Ministry of Justice had since exonerated me from the deal and I make bold to say that their government is still owing me billions as we speak. So I have no case bordering on financial impropriety with any agency."
On the names change, he said it was true that he changed his surname from Lateef, his biological father's name to that of the grandfather and family's name, Akinremi, wondering why Awoleye was engaging in frivolities, instead of telling the people what he wants to do differently, if given the chance to be in the House of Representatives for the third term in a row.
Akinremi Jagaban then tasked the electorate to ignore 'Awoleye's rantings' and vote for him (Akinremi) as their Representative to the National Assembly in Abuja, for them to enjoy better democratic dividends.