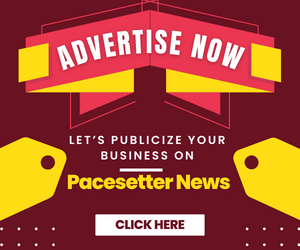 By Adams Akorede
A Bioinformatics expert from the University of Ibadan, Dr. Olawale Adelowo has called on government to create enabling atmosphere for science research and knowledge generally, to grow in Nigeria.
 Adelowo stated this in Ibadan on Monday at the opening ceremony of a month certificate course on Bioinformatics organised by Precious Cornerstone University, (PCU) Ibadan.
Punch correspondent observed that participants from 39 universities nationwide are attending the course.
Adelowo, a guest lecturer at the event who spoke on the topic 'Bioinformatics, Omics Science and Big Data revolution: The Art, the Science and a Lost Opportunity', said the country need to improve on funding support for science research.
"In a situation where scientists run researches from their pockets, or seek external grants that does not augur well for national development and we need to harness the economic opportunities in this field of science.
"Infrastructure should be developed in all ramification; we have some universities without laboratories and we claim we are training manpower, manpower for what, when we don't have the tools for the training," he said.
In his address, the Vice Chancellor, Precious Cornerstone University, Prof Julius Oloke, said the university is domesticating bioinformatics by bringing together different professionals from various disciplines on how to get the needed information from DNA.
"We are training them on the use of DNA to manipulate microorganisms to over produce what they produce and this will lead to solving so many problems.
"And also the different information from DNA sequence can assist us to solve the problem of different diseases and help to get information on how to bring them under control different diseases destroying people's lives.
"Especially, those diseases we think do not have any solution; when we understand their molecular biology properly, we will be able to develop different ways to knock them off and make life go well," Oloke said.
He further stated that the course will equip students of the institution not to be theorists only but to be employers of labour "because bioinformatics makes people to understand both physical and biological sciences; so our students would be problem solver".
Also, the Chancellor of the institution and founder Christ Life Church, Bishop Francis Wale Oke who was represented by Prof. Ben Emikpe stated that Bioinformatics is an area that needed to be developed in Nigeria, hence the reason for the short course to add to knowledge.