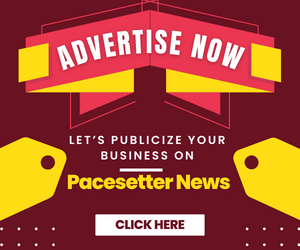 By Adams Akorede
The Oyo State Chairman of the Nigeria Labour Congress (NLC), Comrade Bayo Titilola-Sodo was on Wednesday appointed as a Permanent Secretary in the State Civil Service.
Titilola-Sodo, was until his appointment as Permanent Secretary, the Head of Local Government Administration (HLGA) in Atiba local government, was the immediate past President of the Nigeria Union of Local Government Employees (NULGE) in the State.
A thoroughbred union activist and highly influential labour leader, Titilola-Sodo topped his educational career with a law degree programme few years ago.
An Igboho Oke-Ogun born civil servant, Titilola-Sodo is a man with midas touch who has contributed to the growth of local government administration in the State.
In his congratulatory message to the new Permanent Secretary, the Chairman of the Nigeria Union of Journalists (NUJ), in the State, Comrade Ademola Babalola described the elevation of Titilola-Sodo as a welcome development.
Babalola said, "the elevation of our distinguished NLC Chairman, Comrade Bayo Titilola-Sodo is a welcome development especially if we are to go by the exploits of the labour leader in the local government administration.
"It is a thing of joy that the labour of our heroes are no longer in vain. Titilola-Sodo is a man imbued with character of Omoluabism.
"He has weathered the storm and deserves all the accolades one can muster. A great thinker and highly disciplined Union leader, Comrade Titilola-Sodo is a selfless and wonderful personality whose love for fellow workers attest to why he was elected twice as NULGE President and recently as NLC Chairman.
"On behalf of all journalists in the State, I, Ademola Babalola, Chairman of NUJ in the State, celebrate an achiever and great citizen of the State. May God guide, guard and protect you to excel in this onerous task.
"We also commend Mr. Governor, Engr. Seyi Makinde for appointing a thoroughbred professional as a Permanent Secretary in the service of our dear State," Babalola added.