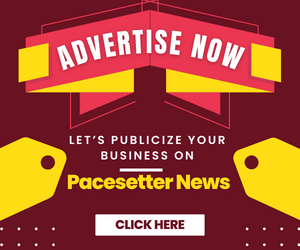 Peter Ayoade, Ibadan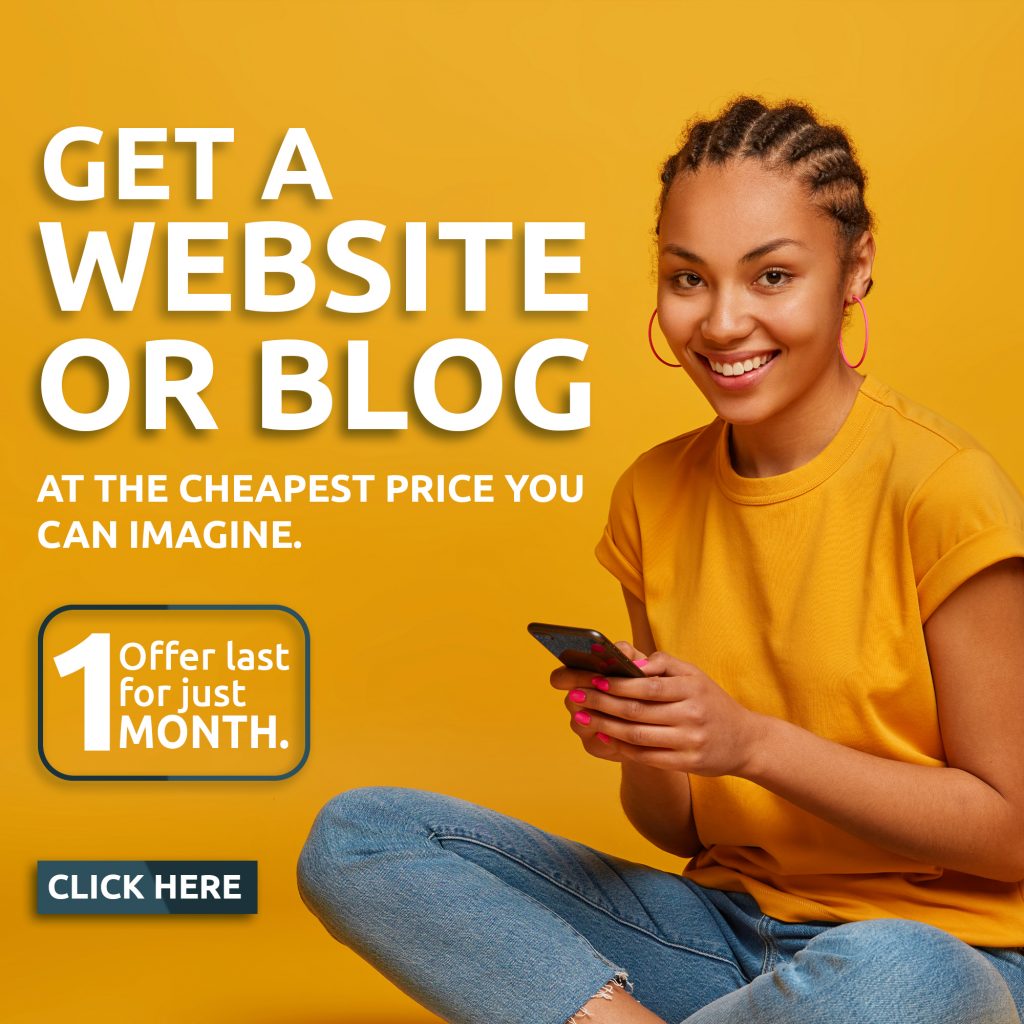 The Central Council of Ibadan Indigenes has kicked against the marginalization of Ibadan Indigenes on the previous FG appointments and calls for redress.
The plead for redress for the marginalization was made by the President General, Chief Adeyemi Soladoye on behalf of all Ibadan indigenes Worldwide on Sunday during a press conference at Ibadan House.
In his expressions, "our attention was drawn to the highly commendable decision of the Federal Government of Nigeria (FGN) to name the Railway Stations along the Lagos-Ibadan Rail Corridor after some deserving Nigerians of Yoruba extraction, as pronounced by the Hon. Minister of Transportation, Hon. Rotimi Amaechi, in the statement issued by his Ministry's Director of Press, Mr. Eric Ojekwe. The names of the beneficiaries were released to the regular press on Monday 27th July 2020. (See the Nigerian Tribune of Tuesday 28th July 2020)".
"However, naming of Railway Stations after some eminent Yoruba citizens is a major issue that seeks for redress. The coveted List on release contained names of Ten (10) eminent Yoruba indigenes with the distribution as follows:- Four (4) Lagosians, Five (5) Ijebu/Egba and One (1) Ogbomoso. Please recall that the corridor under consideration is called Lagos-Ibadan Railway Corridor which ostensibly passes through Ogun State. We in Ibadan also noted the statement of the Ministry's Director of Press on justification of the honour that "the deserving citizens have contributed to the progress and development of their respective communities and the nation at large". At the moment, the only plausible position we Ibadan indigenes want to maintain is that the omission of Ibadan indigenes from the list is an innocent oversight as it is inconceivable to conclude that Ibadan Community covering 3,850 sq2 Km of Nigeria's landmass with Eleven (11) Constitution – recognized Local Government Areas, population of over Three Million people and having served as the capital of the Yoruba Nation since the colonial era would not have at least one of its own citizens that has contributed to the progress and development of its community and Nigeria at large. In fact, at the risk of sounding immodest, most of the prominent names on the list served their communities and Nigeria at large through the platforms provided for them by Ibadan City. For avoidance of doubt, however, this Press Conference is not organized to register our objection to the honour done to any particular individual on the list but our own simple long overdue call of the attention of the Federal Government of Nigeria to the neglect of a major section of Nigerians – the Ibadan People. We, in Ibadan relish with pride the fact that Chiefs Obafemi Awolowo and Ladoke Akintola cut their political teeth and achieved their national status through our accommodating them on Ibadanland. Asiwaju Bola Ahmed Tinubu lived his early life in Ibadan City, Hon. Minister Raji Fashola is our highly cerebral and dutiful son-in-law, Prof. Wole Soyinka, without a second thought would claim Ibadan as his second home and the beautiful wife of our indefatigable Vice President, Prof. Yemi Osinbajo was raised on Ibadan soil. To this extent, we are making it abundantly clear that this appeal is also not a veiled agitation of a hostile people who are determined to go up in arms against the Federal Government of Nigeria or that do not recognize the pre-eminent positions of the people who were deservedly honoured in the List compiled by the Honourable Minister of Transportation".
To the discerning minds, a second look at the list provided by the FGN, would reveal that most of the people from other corridors across Nigeria were restricted to their states or communities of origin with the exception of the stations on Ibadanland.
Furthermore, some of the Yoruba people so honoured already have Universities, Stadia, Express Roads etc. named after them at National and State levels and some on Ibadan soil and we wonder the need for this overkill to the detriment and neglect of the owners of the land. We surely know in our minds that most of the beneficiaries of this honour would also find it embarrassing that a list like that could be released without a single Ibadan indigene in the face of the fact that about three (3) of the stations are located on Ibadan soil. Now going by the list provided vis-a-vis the contributions and pre-eminent position of many Ibadan indigenes worldwide, we the entire indigenes of Ibadanland believe that whatever qualified Chief Obafemi Awolowo (Ijebu) or Chief Ladoke Akintola (Ogbomoso), for that honour on Ibadan soil would over qualify Alh. Adegoke Adelabu (1915-1958) and Chief Augustus Adisa Akinloye- the National Chairman, National Party of Nigeria (1979 -1983). We know that what qualified Chief Mrs Funmilayo Ransome Kuti would qualify High Chief (Mrs) Wuraola Esan, the late Iyalode of Ibadanland and first female Senator, Western Nigeria or Dr. (Mrs) Onikepo Akande, CON, – Two time female Minister of the Federal Republic of Nigeria. Whatever criteria that was used to honour Asiwaju Bola Ahmed Tinubu and Akinrogun Olusegun Osoba of Lagos and Ogun States respectively would qualify – Dr. Omololu Olunloyo or late Chief Kolapo Ishola or late Alh. Lam Adesina or Sen. Rashidi Ladoja – all former Governors of Oyo State that are of Ibadan descent. The same criteria that qualified Chief Alex Ekwueme would speak for Chief Richard Akinjide (1931-2020) – former Parliamentarian (1959-1965) Federal Minister of Education (1965-1966) and Nigerias Attorney General and Minister for Justice (1979-1983). We, Ibadan people, hereby proudly say that what qualified Mr. Raji Fashola for a station on Lagos land would also qualify the Late Sen. Abiola Ajimobi (1949-2020) for recognition on Ibadan soil".
"From the Military circle, Ibadan has the likes of the late Air Vice Marshal Nureni Yussuff (rtd) – Former Chief of Air Staff, Maj. Gen. Samuel Adewole Adejumo (rtd) – Former Ag. Military Gov. Plateau State, Commander Nig. Arm Signal, Principal Staff Officer, Army & Defence H/O.; Brig-Gen. Raji Alagbe Rasaki (rtd) – Former Military Gov. of Ogun and Lagos States and Rear Admiral Isaac Areola (rtd) – Former Minister for Commerce and Tourism among many other Ibadan indigenes that are deserving of such honour.
With the above revelation at the disposal of the Federal Government of Nigeria (FGN), we are convinced that this listening Government of President Muhamadu Buhari will honour some of these prominent Ibadan indigenes with some of the Stations along the Rail Corridor, on Ibadan soil, if need be by removing any of the already announced names or with other stations yet unnamed between Omi Adio and the terminal point at Olorisa Oko all on Ibadanland".
"In addition, appointment of Vice-Chancellors at the University of Ibadan (U.I.) is another germane issue that must be addressed by the Federal Government.
While we, Ibadan people, may say that the lopsided naming of Railway stations on Ibadanland is the proverbial "last straw" that this time broke the silence of Ibadan people, the appointment of Vice- Chancellors at the University of Ibadan (U.I.) is another sore-point to which we hereby humbly draw the attention of all Members of the Senate, the Council, the Visitor, the Supervising Minister and the entire academic community of this great citadel of learning. The University of Ibadan established in 1948, sits on 2,550 Acres of land, released to the institution for 999 years by our fathers with a "Thank You" handshake, One Guinea (£1.1s) and a bottle of Schnap. By this year, the University of Ibadan is 72 years old and has produced 14 Nigerian Vice
Chancellors between 1960 and today but inexcusably, no Ibadanman has ever emerged as the Vice-Chancellor of the University. Out of the 14 serving and former Nigerian Vice-Chancellors of the University, (including Acting) Ten (10) are of Yoruba descent -7 Ijesha (Osun State), 2 Ijebu (Ogun State) and 1 Offa (Kwara State). The other four (4) from Prof. Kenneth Dike to Prof. Tekena Tamuno were from non-Yoruba part of Nigeria".
"A further analysis of this highly instructive record shows that the occupancy of the position of Vice-Chancellor of U.I. in the past 41 years (since the exit of Prof. Tekena Tamuno in 1979) and emergence of Prof. S.O. Olayide – Obokun-Ijesha man (Osun State), the Ijesha people have occupied the position for 24 years – 1979-1983, 1995-2005 and 2010-2020; Ijebu (Ogun State) for 12 years and Offa (Kwara State) for 4 years.
We wish to draw the attention of the Federal Government of Nigeria and Nigerians to the fact that this neglect is not for absence of qualified Ibadan indigenes within the U.I system or in the academic circle of Nigeria to occupy the coveted seat of the Vice-Chancellor of the U.I.
In the days of only one Deputy Vice-Chancellor in the top management cadre of U.I, Prof. Olusola Akinyele (an Ibadan Professor of Mathematics) was to take over from Prof. Ayo Banjo in 1991 but by sudden twist of military and political fiat, the opportunity eluded Ibadanland. Prof. Akinyele's frustration and disappointment reached such a depressing level that the erudite Professor relocated overseas and never came back since then. In 1995, Prof. Wole Akinboade of Veterinary Medicine, another Ibadan man contested and again, it was opportunity lost. In nearby Obafemi Awolowo University Ile-Ife (OAU), Prof. Ayobami Salami, another Ibadan man and the Deputy Vice-Chancellor Academics (the No. 2 position in the OAU hierarchy) was a front runner in the race for the Vice-Chancellorship of OAU in 2017, but alas, it was again the 'Akinyele treatment'. Thanks to the late Gov. Abiola Ajimobi who threw in a life line in appointing Prof. Ayobami Salami as the Vice-Chancellor of the state created Technical University which prevented another 'Akinyele Experience'.
Now, the tenure of the current amiable and friendly Vice-Chancellor of U.I. Prof. Abel Idowu Olayinka will expire in Three (3) Months time (Nov. 2020). On the race for his suitable replacement are some Ten (10) erudite Professors out of whom are these Four sons of Ibadanland, presented in order of when we gave birth to them:-
1) *Prof. Remi Raji-Oyelade* – Born Nov. 1961, Author, Former Dean, Faculty of Arts, Former University Orator and Current Member, University of Ibadan Governing Council.
2) *Prof. Kayode Adebowale*, mni. – Born Jan. 1962, the current Deputy Vice-Chancellor Administration (No. 2 by U.I. hierarchy); former Dean, Faculty of Science; Fellow, Nigerian Academy of Science; Former Director, Special Duties, Office of the Vice-Chancellor and graduate of the prestigious National Institute for Policy and Strategic Studies, Kuru, Jos.
3) *Prof. Emiola Olapade-Olaopa* – Born Oct. 1963, the Immediate Past Provost of the College of Medicine, UCH; Former Member University of Ibadan Governing Council; Author and Co-author in diverse disciplines.
4) *Prof. Kolapo Hamzat* – Born June 1970, Youngest Professor of Physiotherapy in Africa by 2009; Current University Orator; Current Head of Dept. of Physiotherapy; 1st Ph.D. holder in Physiotherapy in West Africa; 1st Prof. of Neurological Physiotherapy in Africa; Fellow African Academy of Science.
It is important that we advise decision-makers in this race to be wary of Compus Political Jobbers as we hereby confirm that 1) all the four (4) candidates are bonafide Ibadan indigenes and 2) the Central Council of Ibadan Indigenes (CCII) or the Olubadan of Ibadanland has no anointed candidate out of the four (4) of them. Our singular goal is to see that the U.I Academic Community appoints that Ibadan man known to be best suited for the job with a view to taking the Institution to Harvard, Oxford or Cambridge level. In fact, we have some other eminently qualified Ibadan indigenes currently in Deputy Vice-Chancellorship positions who opted to defer their ambitions this time around solely to enable the University System throw-up the best Ibadan candidate in the current race.
It is in the face of this revelations, that we Ibadan people in unison say that, be it in consideration of our land donation that gave birth to the University in the first place or the brilliant credentials of our sons as indicated above or as mark of equity, justice and fair play, we hereby humbly appeal to members of the University of Ibadan Governing Council, the Senate and other respected stakeholders of this citadel of learning to please work for the emergence of an Ibadan man this time around. We also appeal to the University's Visitor – President Muhamadu Buhari, our Hon. Minister for Education, Mallam Adamu Adamu, the Committee of non-Ibadan former Vice-Chancellors of U.I. (all of whom received the support and cooperation of Ibadanland during their tenures and now wholesomely integration in to "Ibadan Family" after their tenures), our Hon. Members of the Senate and House of Representatives and all other stakeholders on the project to use their good offices to put a stop to this seeming reckless marginalization of Ibadan people on Ibadan land. In similar vein, it is also now 54 years since Ibadan gave large expanse of land to build the University College Hospital (UCH), still, no Ibadan man has ever emerged as the Chief Medical Director of UCH – this one again seems to be the exclusive right of the indigenes of Ekiti and Ondo States. Sincerely, these records call for caution even on the part of the beneficiaries.
Despite all the above, everybody is aware of the trademarks of Tolerance and Hospitability of Ibadan people. All ethnic and religious groups, in Nigeria live in wisely assigned compounds on Ibadan land and there has never been ethnic or religious riot on Ibadanland. We do not want innocent oversight on the part of some Nigerians to cause disharmony between us and our Yoruba kinsmen but then this handshake is going too far beyond the elbow".
"Lastly, it is also pertinent to seize this opportunity to draw the attention of the Federal Government of Nigeria to the apparent sidelining of Ibadan indigenes in particular on Ministerial appointments and in general key federal positions in Nigeria since the APC took over the reigns of power at the Federal level in 2015. We know the huge financial and reputational Investments of the numerous Ibadan APC candidates in the 2015 and 2019 General Elections at the Gubernatorial, Senatorial and other levels. Ibadanland has over 50% of the registered voters in Oyo State and though the current Governor of the state might not have emerged from APC, yet the votes of Ibadan people in absolute terms played significant roles in the emergence of APC candidates at Presidential, Senatorial and House of Rep. levels. To live happily with the realization that Ibadanland does not deserve even a junior Minister position or any other key Federal appointment since 2015 is in fact a strange dimension in the political equation of Nigeria. Sincerely, Ibadan has never been so discountenanced as is happening now since the advent of the 1st Republic in 1960. It is getting clearer that what we Ibadan people all along regard as mere oversight is now pilling up to wear the toga of deliberate neglect. We humbly appeal to President Muhammadu Buhari to please quickly redress our grievances in the best manner possible".
"We Ibadan people do not want to believe that our roles in Nigeria is just to donate lands and cast votes. We have had to donate large expanse of land for the Inland Dry Port very recently and while we thank the Federal Government of Nigeria for this developmental project, everybody is aware of its side effect of transferring the Apapa Port Gridlock to Ibadanland. We also do not want to believe that we have been permanently confined to second-fiddle positions in the Federal Tertiary Institutions in Nigeria. Whereas, dividends of democracy and economic growth in Ibadan belongs to the entire South West Nigeria, our Governments at all levels should know that when it comes to the ugly sides of politics like Students riot (the Kunle Adepeju saga of 1971), Political riots (the Wild Wild West of 1964/1965, the June 12 saga of 1993) – Ibadan city usually bears the brunt most on Yoruba Land. Ibadan will continue to give its maximum support to the Federal Government of Nigeria, maintain its record of no militancy against constituted authorities and provide responsible leadership and direction in South West Nigeria for our continued corporate existence. We appeal to all concerned to give favourable responses to our demands and to always remember to give the deserved priority of space and attention to Ibadanland and its people in view of our position of strategic importance in the scheme of things in Nigeria" he concluded.