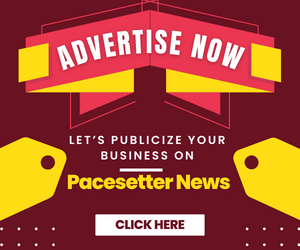 Many people believe that APC lost Edo election due to the popularity of PDP. This is a fallacy. In a decent society, PDP can never be an alternative to APC. You may think that Nigerians do not appreciate good governance. That would be an error of judgment. Many Nigerians appreciate and love good governance but they have been brutalised with poor governance for too long that many of them have lost the memory of what good governance is all about. You don't blame them because a man must be a product of his environment. I wish to tell you the immediate and remote reasons why APC lost Edo election and why it may lose subsequent elections in Nigeria if no action is taken now.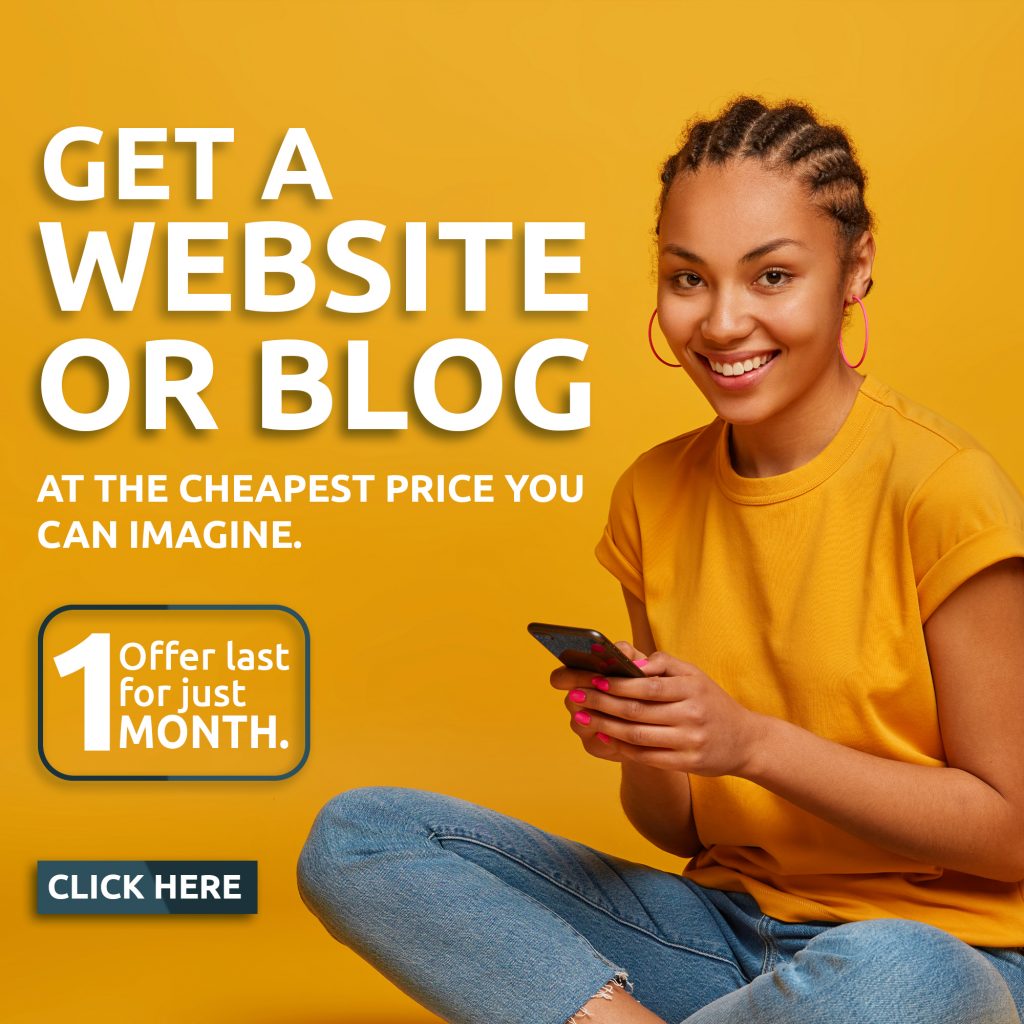 The first immediate reason why PDP won was because of the poverty in the land. PDP are used to the application of classical operant conditioning on Nigerians. Our rulers will starve people of salaries and incomes and release money whenever elections are around the corner. Votes-buying then becomes a weapon of mass destruction. Votes-buying was the first immediate cause of PDP's victory. Closely related to this is the incapacitation of Ibrahim Magu. They knew they would use votes-buying and that Magu would be on their tails. So, the enemies within APC made sure that they took Magu out of the way before the election. We await the report of the panel investigating Magu before one can draw a conclusion on the case. But in the interim, it's wrong to change a winning team when you have a very important match ahead. Good coaches would feature their outstanding players for psychological reasons even if such players are not in good form.
The second immediate cause of APC defeat is the ill-timed increases in the pump price of fuel, electricity tariff and VAT. The best and the fastest way for a government to become unpopular in Nigeria is to increase the prices of utilities. You can't do that going into an important election and expect to win. The ill-advised increases came at a very wrong time. It came at a time when the masses were groaning and counting their losses as a result of the pandemic. I can see the hands of the enemies from within APC in the matter. A team cannot win a game when there are some of its own players playing against it from within. Most governors want to be the ones controlling the party. They believed that if APC should win it would spell doom for them. They might have worked against the party to make sure that party supremacy was not entrenched. Those at the top in APC find it very difficult to think outside the box. You can't inflict hardship on me and expect me to vote for you. As expected, PDP used this to their own advantage in Edo. When some core progressives cried that it was wrong to introduce the increase while people are just coming out of the lockdown, the pseudo progressives turned themselves to professors of economics. They were defending the indefensible. According to the 48 Laws of Power, you should preach change but effect few. Too many changes at a time breed rebellion and revolt. What seem to be the cardinal objectives of APC are to fight corruption and insecurity. One expects the fight to be total and comprehensive in nature. However, with what we have seen so far, the two core objectives are far from being achieved. This is partly because more than 70% of those in government are not comfortable with the fight against corruption because most of them cannot survive outside the proceeds of corruption. It is not possible for a public officer who is not corrupt to own estates and other properties in a country that produces next to nothing. So, the President seems to be a lone ranger in the fight since he has found it difficult to identify those who share with him the same level intolerance towards corruption. Had it been that the war on corruption is total as expected, most of those who still walk freely now should have been behind the bars. They wouldn't have had the opportunities to sponsor insecurity and engage in votes-buying. Banditry, insurgency and kidnapping must have disappeared by now.
Another cause is that APC does not seem to have a particular way of doing business. It does not have any template. This may be because the party is not in the hands of a specific leadership. When PDP mentions Wike, Secondus and so on, there are no specific persons you can mention in APC because there are many people in APC who do not wish to hear the name Tinubu. So, if you call Tinubu your party leader and you do not respect his opinion, you are simply without a leader. We can then call your party a sheep without a shepherded. With this kind of scenario, you must struggle in every election in a country where money has become god and the electorates are willing worshippers. This lack of clear cut arrowheads for the party is the reason nothing seems to be working for the party, the loss of Edo election inclusive. There is no party supremacy. There is nobody who can call aggrieved and erring members to order. Everybody's party is nobody's party. I can say that APC has defeated APC in Edo and that is the fact. Nobody says that the party should rig elections but the President has never demonstrated that he is in charge. In a state of lawlessness, it is criminal to be law abiding. A true nationalist should do everything within his power to prevent people of questionable characters from getting to power. You don't surrender the heart of your country to predators just because you want to play a nice man. America is great today because she deals brutally with those who deserve iron hands irrespective of what the whole world says. Donald Trump would sanction whoever he thinks should be sanctioned because to him it's America and Americans first. If President Buhari knows how quick Nigerians forget their heroes, he won't be playing a nice man with those who would never allow any legacy of his to survive beyond his reign. As things stand at the moment, everything he does is ascribed to the former President Jonathan by PDP. He should do things so differently that people would be forced to notice the departure from the past.
APC also has problem of categorisation. We can hardly categorise it as a party. It is just a mere association of political power seekers. These are people who are interested only in using the party as a mere platform to secure political offices. Therefore, there is nothing like party loyalty. Think of the day Manchester United was humiliated by Chelsea at the Stanford Bridge; the problems of the Man U's fans were neither the defeat nor the number of goals but the attitudes of some players. They lambasted some of them for smiling at and caressing Chelsea players as if Man U had just won gold. To the fans, stupidity was different from the spirit of sportsmanship. So, it is out of place when some of the so called APC members jubilate whenever the party loses an election. No matter the level of disagreement in a genuine party, it must exhibit the spirit of collective responsibility and a common sense of purpose. Republicans made sure that Trump was not impeached by Democrats despite their assumed disagreement with him on certain issues. That's what a genuine party does. Majority of APC members are highly self-centred. They think more about themselves than they think about the party. In addition, the party still operates along the lines of its constituents: ACN, ANPP, CPC, AD and others. If a party evolves from an alliance, it should function as a unit and jettison the constituents. This is the main reason why there is no synergy in the party.
Another problem is the party's lack of rewards for party loyalty. Those who work tirelessly for the party's progress come rain come shine are never rewarded and those who work against the party are never punished. A good party should enforce the principle of reward and punishment on its members. Many incompetent individuals who are not known to be party loyalists are given appointments whilst competent party members are pushed aside. This is evident in the way such individuals mess up and find it difficult to defend their actions. The sidelined core progressives have been the ones cleaning up the mess always. It's the people like Zara Onyiye, Max Collins(he fell sick immediately after the Edo Election), Oladapo Michael Ilori, Aiyekooto Akindele, Toyin David Tiriko, Ugo Egbujo, Sunday Wale Adeniran, Oyolo Khigo, Ayo Ojeniyi and others that would be defending and explaining the actions of the government on social media. The problem is that how does one defend an action which is taken without one's input and knowledge? The simple fact is that there are more competent party loyalists outside the government than there are in the government. The results of this untoward lopsided arrangement are what play out in the ways the government handles some issues. Genuine progressives practise meritocracy. No one says they should not use people outside the party but they should use those who believe in their principles and are competent to deliver. Appointing those who do not believe in your cause and are not competent is suicidal and treating criminals with kid glove is a terrible disservice to the nation. Look at the level of insecurity in the country. Why can't the government be decisive in its handling of insecurity? Any criminal apprehended should be summarily dealt with. Evans is still there; Wadume is there, those who carried out the massacre in Offa are there and others like them. What should be done should be done no matter who is involved and no matter what people say. America is respected today because she takes bold steps. Take decisive actions on issues. If you take actions people will talk; if you don't they will still talk so, it is better to take actions. You will be reading how PDP apologists will be praising the President for not using Federal might in Edo. The President may not understand the hypocrisy. They praise him whenever he does whatever they themselves know is wrong and can never allow to happen in their own territories. The boy is nice is a subtle insult. I am not saying he should rig elections but he should make sure that election crimes are curtailed at all costs. Allowing votes-buying is endangering democracy in a pauperized country like Nigeria. That is the worst election crime and it's allowed to continue. This new destructive approach is being used by all political parties in the country and should be stopped by all means if Nigeria wishes to have good governance. The trend means that elections can be won only by the highest bidders. What a shame!
The above stated problems are surmountable if there is an immediate change of mindsets on the parts of all stakeholders in the party. The President should forget about his I belong to no one and I belong to everyone stance. He should understand that he belongs to APC as a party that gave him the platform to contest. He should be the rallying point for the party for now. In every sound democracy, the party takes preeminence. The party is superior to even the president. Oshiomole may have his own shortcomings but he was only trying to entrench party supremacy. However, he was sacrificed for his effrontery to dare the emperors that are our almighty Governors. To dispel the rumour that he doesn't care if APC does not exist after his tenure, the President should as a matter of urgency resolve all the lingering disputes and come out plainly to tell party stakeholders what he has for the party.
The core progressives should begin to collate names of progressives in and outside the government. There are progressives across all the political divides in the country. We have them in APC, PDP, APGA, ADP and so on. They only need to be harnessed and syncronised. To me, anyone who wishes others well is a progressive. If you want things to change for the better, you are a progressive. These classes of people are the only ones that can put this country back on the path of glory. I am saying this because there may not be APC beyond 2023 based on the activities of those who are expected to serve as pillars for the party but are destroying its foundation.
Another thing is for the progressives to begin to engage those in government one on one. Confront them with the facts of their unbecoming attitudes. Let them know that you marketed them and you can demarket them. Only those from the north are accessible as you can connect with them at any time. However, those from the south are hardly accessible. They don't pick calls and they don't return calls. Send messages to them; they won't reply. You should forget about Buhari wants Northerners only. I don't believe that he is that kind of person. The problem is that your people who go to Aso Rock everyday may be speaking ills of you. The President knows or appoints people whose names are submitted to him. Whilst people from north speak for one another, people from the south speak against one another. This mindset should be corrected if you wish to move forward.
If APC wishes to challenge the result of the election in court, it should put its legal team together immediately. The team should not include those who would argue against the party in court. It has happened before; it is happening but it must stop. You should get your acts together and chart a new and positive course for the party. It is not too late to salvage the ship of the party from hitting a rock. The time to rescue the party is now. This is the time for a serious self-assessment and certainly and not the right time to lick your wounds and cry for the party.