The Kano State Public Complaints and Anti-corruption Commission has reached an agreement with the Rice Processors Association of Nigeria to sell a 50KG bag at N16,000.
According to the Chairman of the Kano State branch of the Rice Processors Association of Nigeria; Alhaji Muhammed Abubakar, the agreement was signed on Saturday 9th, May 2020 at the Commission's headquarters after a meeting with the leadership of their Association.
He said under this agreement, the Association would be supplying 30 trucks of rice weekly to designated stores at the rate of N15,500 per bag and to be sold at a price not more than N16,000 per bag.
The deal also made it mandatory for a customer to acquire not more than 2 bags at a time at this designated centres.
In his words, the  Chairman of the PCACC; Barr. Muhuyi Magaji Rimigado said the meeting was not to infringe on the rights of the rice processors but for a more conducive business atmosphere for buyers and sellers of rice in the State.
He further explained that the effort is also geared towards ensuring that customers get value for their money so that hoarding of essential commodities becomes a thing of the past in the State.
Reacting to the news in a chat with the PacesetterNews correspondent, Mr. Sola Kolawole who is an agriculturist from Oyo State said the move is not sustainable.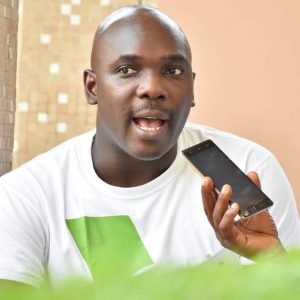 According to him, "rice millers are under pressure to increase the price due to shortage in supply of paddy. The intervention of the Kano Anti-Graft Agency is a short term measure to cushion the effect of COVID 19 on the production of local rice. The danger ahead is that, we may have to reopen our borders to importation of foreign rice to mitigate starvation. Rice remains Nigeria's number one staple food" Mr. Kolawole concluded.