The Alaafin of Oyo, Oba Lamidi Olayiwola Adeyemi III received the twins of Ibadan-based Islamic scholar, Sheikh Taofeek Akeugbagold in his palace earlier today.
The visit is coming 9 days after the twins were released by their abductors. The first class monarch spent time to feed and play with the young twins.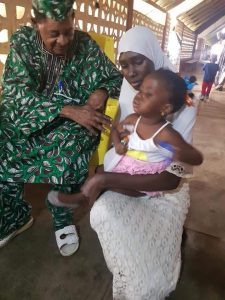 Taiwo and Kehinde were abducted around 8pm on Saturday, April 25, while their father was in a studio for a Ramadan recording. The twins, according to the cleric, were born after his wife and himself had endured a 12-year delay.