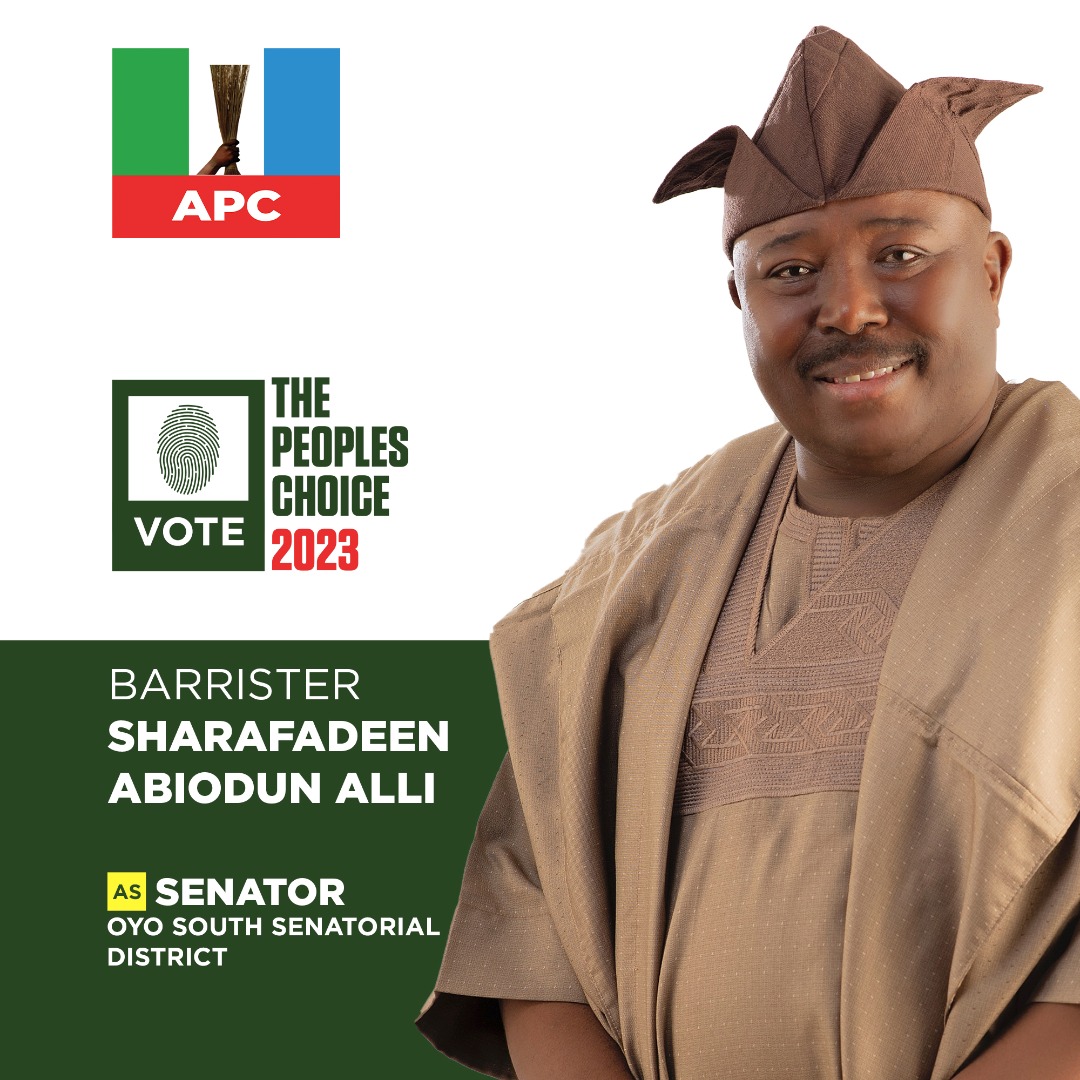 By Adams Akorede
The Chairman, House of Representatives Committee on Inter-governmental Affairs, Hon. Akin Alabi on Wednesday said there was no big deal in splashing N250 million on women in Egbeda/Ona Ara federal constituency.
Alabi also declared that there was no secret in what members of the National Assembly earn monthly.
Alabi, said that the major problem why most Nigerians regarded what members of the National Assembly earn as a big thing is that, most of the lawmakers are afraid to disclose what they earn to their constituents and other Nigerians.
He said that contrary to what many Nigerians are saying, "there is no secret in what members of the National Assembly earn."
Alabi who is the founder and Chief Executive Officer (CEO) of NairaBet, a leading Nigerian betting company, made these disclosures while addressing journalists when he flagged off a N250 million empowerment scheme for women in Egbeda and Ona Ara local government areas of Oyo state.
The lawmaker while speaking at the program held in Isebo area of Ibadan, the Oyo state capital added that the motive behind the scheme is in fulfilment of his campaign promises to the people of the area.
Alabi who insisted that he summoned courage to put what he earned as a lawmaker on his personal website, added that he put it on the site in order for his constituents and other Nigerians to see what he earned as a lawmaker.
The All Progressives Congress (APC) lawmaker said, "Yes, I put it on my blog, 
akinalabi.com
. Everything we earn. Everything is there and anybody can go and check it. There is no secret in what we earn as a lawmaker.
"I think that the biggest problem that we are facing in this country is that people are afraid to say this thing. That is why many people think it is bigger than it is. There is no secret in what we earn as a lawmaker."
He said that he would not wait for the executive arm of government before he provide succor to some of the problems facing his constituents.
"A total of two hundred and fifty people are benefiting from this empowerment scheme today. Today alone, we are kicking off the programs today. We are continue tomorrow, we are starting today with 250 women today. That is just today. The program is a N250 million empowerment scheme.
"As much as we can, we don't have a definite number, as much as our resources can accommodate, we are going to take care of them. Some people, it is not going to be on monetary basis, some is to assist them on their hospital bill, some are going to be trained on this scheme for free.
"I am doing it for different reasons, and during the campaign, I met a lot of women during the campaign, they came out and voted for me. I see this as one of the ways to assist them. I don't want to wait for the government, that is why I am doing it now. It is basically from my own pocket.
"I have special interest for the youth, some are looking for jobs, some need training, so we are going to do all our possible best to assist them. We are going to have different solutions to different people. We are doing this in order to formalise it. I believed spending N250 million on the people is not a big thing for me. The legislative arm of government has three major functions; lawmaking, constituency outreach and oversight. This is one of them. This is part of my constituency outreach. It is still part of my job here.
"For lawmaking, for those of us who are familiar with the media, they must have seen my contributions at the floor of the house. I moved a motion in the floor of the house to resist men of Customs Service from arresting people on the roads after they had paid their duties. When you had paid your duties, they still stop you on the roads.
"That is a motion we argued extensively on, in the floor of the house. So, I got two motions and am very active on the floor, I got some bills coming up. This is just for the women, we have for youths and the aged. We have for all categories of people in the constituency."